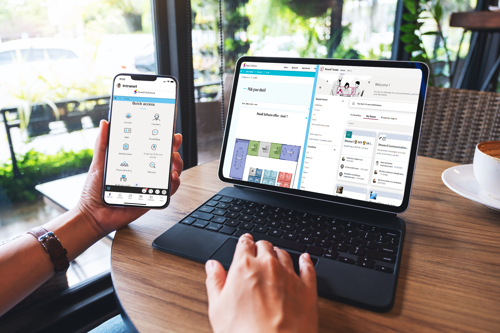 Powell Intranet is a powerful SharePoint intranet solution designed to improve productivity, streamline communication, and increase engagement within your organisation. Built on top of Microsoft Office 365, Powell Intranet offers a wide range of customisable features that can be tailored to meet the specific needs of your organisation.
Powell Intranet provides your employees with a single, centralised location to access all the information, tools, and applications they need to do their work efficiently. Plus, it can integrate seamlessly with other Microsoft tools such as Teams, OneDrive, and Power BI to provide a truly integrated and connected SharePoint intranet experience.
Features include:
- personalised dashboards
- news and events
- social collaboration
- employee directory
- document management
- online desk-booking
- search dashboards and more...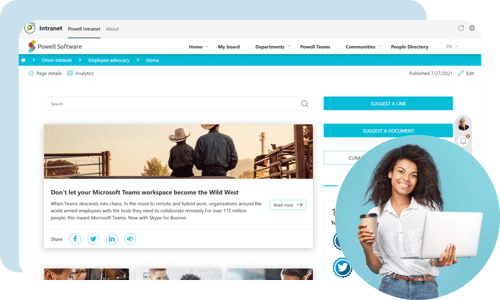 "With Powell Intranet, the award-winning customisable, and inclusive intranet solution, you can supercharge your Microsoft 365 digital workplace for an exceptional employee experience"
If you're looking for a customisable SharePoint intranet solution that can help enhance your organisation's digital workplace and improve communication and collaboration, Powell Intranet is the perfect solution. Contact Digital First today to learn more about how Powell Intranet can help transform your organisation by filling in your details and we can provide a free consultation and product demo.